アーユルヴェーダ リトリート
ハワイ・ホノルル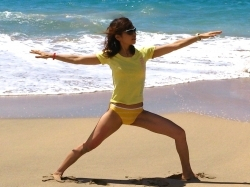 Hawaii wellness retreats of Ayurveda, Yoga and Food nutrition.
Ayurveda and Yoga Wellness Retreats with certified Yoga Awareness teachers and therapists.
---
Retreat to Hawaii for Yoga and Ayurveda wellness in Honolulu, Oahu.
The Yoga Ayurveda Wellness Retreat is a complete Wellness program of Yoga, Ayurveda and Food Diet. The retreats takes place at our Hawaii studio in Downtown Honolulu, only minutes from the beautiful Ala Moana and Waikiki beach parks.
Part of the Wellness Retreat is a daily Yoga practice in a group or individually, as well as an excellent combination of Ayurvedic treatments and Ayurvedic food disciplines. Like brother and sister, Yoga and Ayurveda are inseparable. We witness the benefits ten times greater when applying these ancient Vedic healing modalities together. It's like working with two hands rather than just one.
The Wellness Retreat is tailor-made to increase your quality of life. Enjoy a deeper level of understanding for 'Self' and develop healthier relationships with others in daily life.
AYURVEDA ~ Assessment Free +
VPK BALANCE Wellness Retreat ~ 7 Days +
ABHYANGA Wellness Retreat ~ 7 Days +
PURVAKARMA Wellness Retreat ~ 7 Days +
PANCHAKARMA Wellness Retreat ~ 14 Days +