Yoga Awareness
LINEAGE OF TEACHERS
Yoga Ayurveda Training (YAT) International
Aloha and welcome to Yoga Awareness, the international training center of Yoga and Ayurveda. We have been fortunate to receive the Teachings of Patanjali (Raja Yoga) and the ways in which these teachings have been transmitted through the Krishnamacharya lineage. It is now our opportunity to share these gifts of Yoga and Ayurveda with you.
---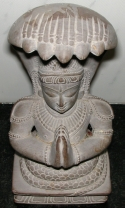 Raja Yoga Patanjali (2,000 - 2,500 BCE)
Patanjali is described as the king (raja) of Yoga. Around the period of 2,000 - 2,500 BC Patanjali summarized the extensive knowledge passed down from the Vedas (5,000 - 8,000 BC). The Yoga Teachings of Patanjali are a clear and precise instruction on how to achieve the highest state of knowing 'true self'. The two ways which Patanjali has given us to reach this goal are Kriya Yoga and Ashtanga Yoga. In the East the understanding of Kriya is 'right attitude' to practice and Ashtanga is 'right method' to practice. Patanjali gave us the teachings of Yoga, Ayurveda and Sanskrit. Yoga is for the mind, Ayurveda is for the body and Sanskrit is for communication. These ancient gifts which Patanjali shared are our modern day maps for human existence.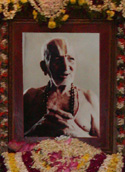 T. Krishnamacharya (1888 - 1989)
Considered the greatest yogi of our times Krishnamacharya's work is now popular all over the world through his students, including BKS. Iyengar, Pattabhi Jois, Indra Devi and TKV Desikachar. During his life span (1888 -1988) he devoted his whole life to studying and teaching Yoga and Ayurveda, bringing the utility of a timeless discipline to the modern world. T. Krishnamacharya is from a lineage of yogis dating back to Nathamuni of the 9th century.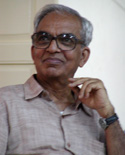 Krishnamarcharya Yoga Mandiram (KYM) - TKV Desikachar (1938 - 2016)
TKV Desikachar, son and student of T. Krishnamacharya, was a world renowned yoga master. In honor of his father he shared the vast teachings and founded the Krishnamarcharya Yoga Mandiram (KYM) in 1976, a non-profit institute dedicated to transmitting the teachings of T. Krishnamacharya. Desikachar taught DV Sridhar, Radha Sridhar and Viji Vasu (KYM senior teachers) and Western students including Gary Kraftsow (American Viniyoga Institute). His son Kausthub then directed the KYM from 2001 and the KYM is now managed by a board of directors.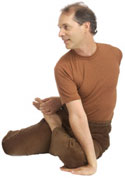 American Viniyoga Institute - Gary Kraftsow
Gary Kraftsow is the founder of the American Viniyoga Institute (AVI). At the age of 19 he traveled to Madras (Chennai, India) to meet T.K.V Desikachar at the Krishnamarcharya Yoga Mandiram (KYM) and then studied with him for two decades. Gary was given the name 'Viniyoga' by Desikachar to take back to America and this tradition became his lifelong dedication of teaching Yoga therapy in the West.

Yoga Raksanam - DV Sridhar Radha Sridhar, Viji Vasu
DV Sridhar, Radha Sridhar and Viji Vasu studied with T.K.V. Desikachar for 13 years and were the senior teachers at Krishnamarcharya Yoga Mandiram. In 2002 they separated from the KYM and jointly formed Yoga Raksanam in Chennai, India where they offer private instruction to both Indian and International students.

Ayu Wellness - Dr. Ganesh
Dr. Ganesh was the founder of Pathway Health, an exclusive program for health conscious people to achieve positive and total health with Ayurveda and Yoga. He devoted his services to a public Chennai Hospital for 9 years and has been treating both Indian and international patients at Pathways since 2001. Currently Dr. Ganesh has an established Ayurveda clinic (Ayu Wellness) in central Chennai, India.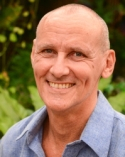 Yoga Awareness - Tedd Surman
Tedd Surman was born in Auckland, New Zealand in 1960. He began practicing Yoga in 1990 and then immigrated to Hawaii in 1997 where he met his first teacher Gary Kraftsow at American Viniyoga Institute. In 2001 Tedd began traveling to Chennai, India and studied at Krishnamacharya Yoga Mandiram with TKV Desikachar, his son Kausthub Desikachar and senior teachers of the KYM. Since then Tedd continues to travel each year to Chennai for ongoing studies with his current teachers DV Sridhar, Radha Sridhar, Viji Vasu at Yoga Raksanam. He also studies and practices Ayurveda with Dr Ganesh at Ayu Wellness ... view >>>