Yoga Awareness
YOGA AYURVEDA
in Hawaii and Japan
---
Yoga Awareness has Yoga Ayurveda studios internationally located in Hawaii and Japan with Yoga Awareness certified teachers.
Yoga Teacher Training, Self Therapy and Ayurveda in Hawaii
Yoga Awareness Hawaii offers certified Yoga Teacher training, Self Therapy training and Ayurveda training at our Honolulu location in Oahu, Hawaii and attracts yoga students from the outer islands of Maui, Kauai and Big Island, the United States and Internationally.
Yoga Class in Honolulu, Oahu and Haiku, Maui
Yoga Classes are held daily at our Hawaii yoga studio locations at the historic Downtown Chinatown district in Honolulu, Oahu and in the North Shore upcountry area of Haiku, Maui. Come join us for your regular yoga class, practicing with locals and visitors to the Hawaiian Islands. All students, from beginner to advanced, are welcome for our therapeutic and strengthening yoga classes. Yoga has a good effect on the body and mind contributing to a sense of well-being by incorporating a well sequenced practice of asana (body), pranayama (breath) and meditation (mind).
Yoga and Ayurveda Teachers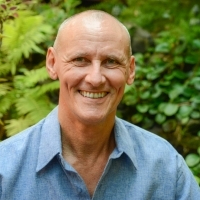 "The Yoga Awareness teachers are dedicated and have achieved high international standards of Yoga and Ayurveda training (YAT). Our purpose is to support new and advanced students to deepen their practice with conveniently located Yoga Ayurveda studios in Hawaii and Japan." by Tedd Surman (Yoga Awareness founder and director).
Style of Yoga and Ayurveda
Yoga Awareness offers the authentic Vedic teachings of RAJA YOGA by Patanjali using the methods of Kriya Yoga, Ashtanga Yoga and Samkhya Yoga in the Krishnamacharya-Desikachar lineage. We also teach the Bhagavad Gita as a teaching methodology and the ancient healing methods of AYURVEDA from the Charaka Samhita and Astanga Hrdayam.